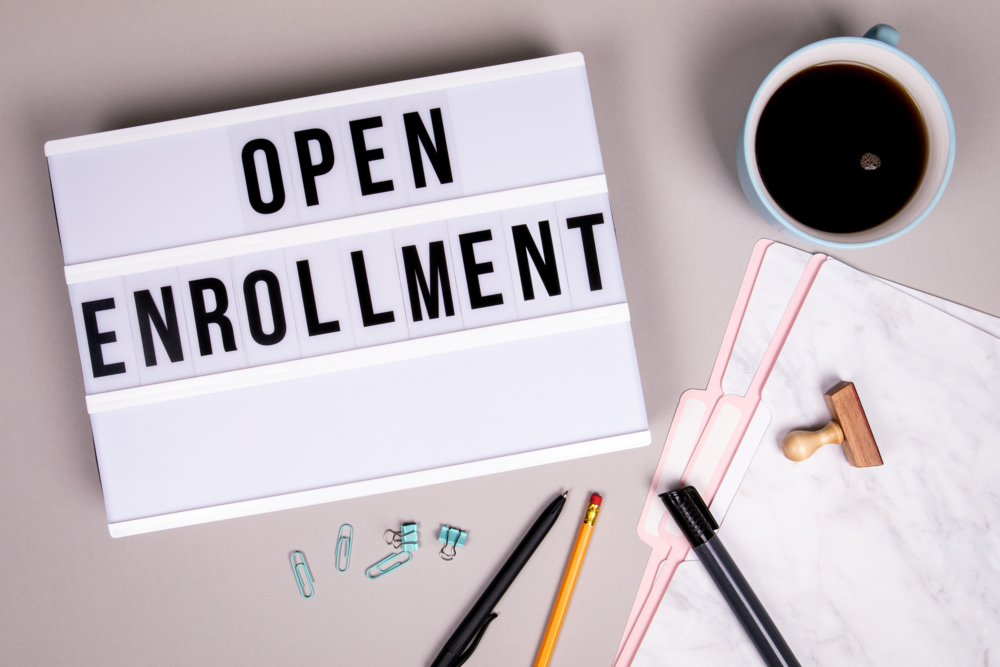 There are three time periods when eligible employees and/or dependents can enroll for coverage: Initial, Special & Annual Open Enrollment.
Initial Enrollment
Employees and dependents may enroll in coverage when the group applies for coverage. The enrollment forms must be received during the underwriting process. Once a group has been issued the Initial Enrollment period is closed. Eligible employees and/or dependents may only apply during either Annual Open Enrollment period, as indicated below, or apply within the standard guidelines of Special Enrollment.
Special Enrollment
Special enrollment refers to a period during which eligible employees may apply for coverage for themselves and/or dependents. Employees and/or dependents may enroll in coverage due to a Qualifying Life Event (QLE) or those who apply timely after satisfying the waiting period. When a life event occurs, employees and their dependent(s) are eligible to enroll within 30-days of the event.
1.An eligible employee has satisfied his/her waiting period (ie. new hire).
2. An employee, spouse or dependent child who waived coverage when previously offered because other health insurance loses that coverage due to one of the following reasons.
Legal Separation/Divorce
Death
Termination of employment
Reduction in the number of hours of employment
Employer contributions toward the other coverage has terminated.
No longer resides or works in the service area and no other benefit package is available.
Cessation of dependent status (employee is also entitled to special enrollment period)
Plan no longer offers benefits to the class of similarly situated individuals that includes the individual.
***Nonpayment of premiums, voluntary termination of coverage, or termination of coverage for cause do not allow special enrollment.
3. An employee, spouse or dependent child waived coverage when previously offered because of COBRA continuation or mandated state continuation and that coverage has been exhausted.
4. One of the following life events occur:
Marriage
Birth/Adoption
Legal Guardianship
A court orders coverage to be provided for a dependent.
5. An employee or dependent has a loss of, or eligibility for, a Medicaid plan or State Plan.
Annual Open Enrollment
For each subsequent plan year, the Annual Open Enrollment period is offered. The annual open enrollment period runs 30-60 days prior to the group's annual effective/reissue date. During this time, eligible employees may enroll in coverage, provided they have satisfied the employment waiting period.